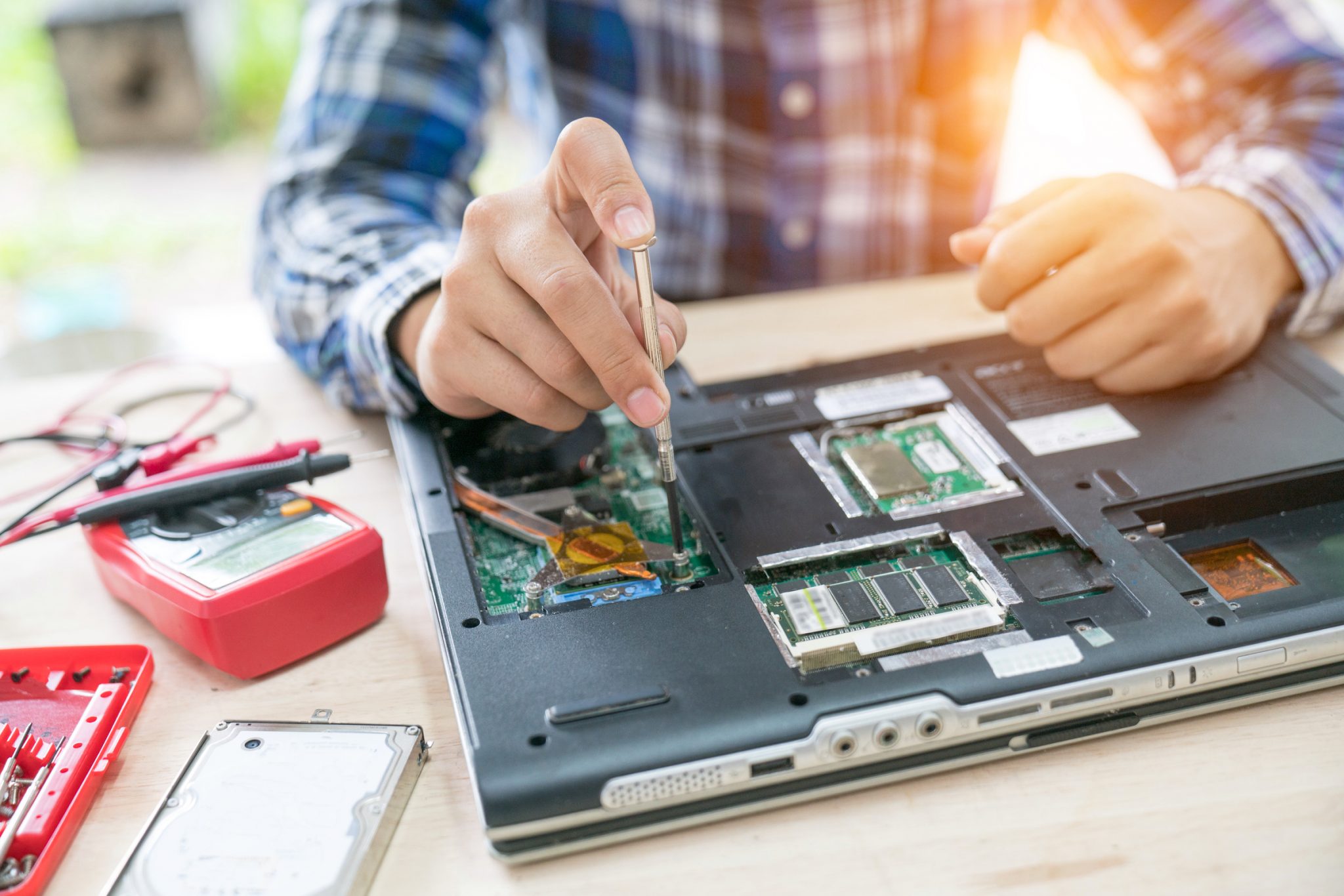 Whether it's your brand new PC/laptop or Mac or you're looking to breathe new life into your existing machine, we can help you with your installation and upgrade needs. We can also diagnose an ailing machine in order to restore it to health or assist with replacement if that is the option.
Computer installation includes the setup of any computer (PC or Mac, phone, tablet, laptop, or desktop). This includes peripherals such as printers, router, switches, firewall appliances, Wi-Fi extenders/repeaters, phone and phone systems as well as any other computer related peripherals not specifically mentioned here.
Computer maintenance includes, but is not limited to, general maintenance, optimization, configuration, troubleshooting and other non-hardware or non-software installation services. This also includes internal and external cleaning of heat sinks and fans to ensure that your computer is cooling properly.
Computer service & repair includes, but is not limited to, hardware installation, repair, and maintenance as well as software installation. Whether it is a simple hard drive upgrade (standard SATA hard drive to a faster SSD drive), increase in RAM (memory), video card upgrade or peripheral upgrade to building a custom computer, we can meet your needs.